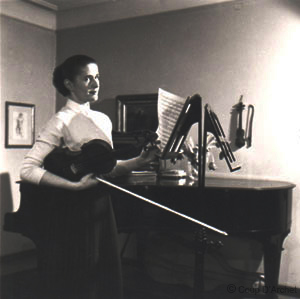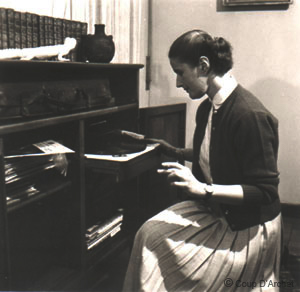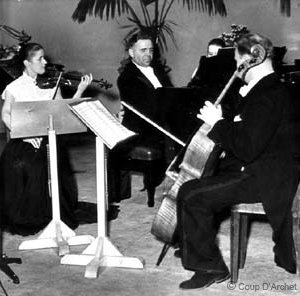 Johanna Martzy - God's Own Violinist
The biography coming soon
Deluxe two volume set in clothbound slipcase. Volume 1 contains text, Volume 2 contains unpublished photographs and documents. Unreleased recordings on vinyl and CD exclusive to this edition.

7" vinyl record features Martzy's first recording for Siemens Polydor 1943 (57230 A/B) transferred from her personal 78rpm record at Abbey Road Studios. Johanna Martzy, Endre Petri piano: Ernö Dohnanyi's Ruralia Hungarica.

CD features a live recording made at Johan Koning Jubilee Concert 1956. (Koning was Johanna's agent in the Netherlands from 1948).

The 'Koning Festival Trio' - Johanna Martzy, Hans Richter Haaser (piano), Tibor de Machula (cello): Beethoven - Geister Trio.