L'Archet d'Or

Coup d'Archet proudly presents L'Archet d'Or, the imprint for the true connoisseur
L'Archet d'Or issues are limited to 250 numbered copies, on LP only, presented in hand made jackets, silk-screen printed with original designs and including informative notes and photographs (where possible).

These recordings are licensed exclusively to Coup d'Archet and have never before been issued. All are copyright approved by MCPS (Mechanical Copyright Protection Society Ltd.) - these are NOT pirate recordings. We continue our practice of 100% analogue mastering on lacquer, and manufacturing to the highest standards available.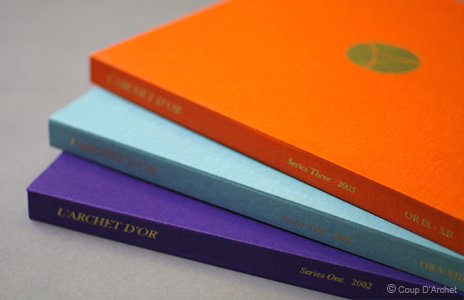 L'Archet d'Or Series III
SOLD OUT

OR IX - Agnelle Bundervoët

Ravel, Le Tombeau de Couperin (Six pieces pour piano) / Valses Nobles et Sentimentales (1964/68)
OR X - Germaine Thyssens-Valentin & Loewenguth Qtt

Fauré, Piano Quintet No 2 op 115 in C Minor for Piano and Strings / Fantasy for Flute and Piano (with Michel Debost, flute)(1961)
OR XI - André Levy

J.S. Bach - Suites for Unaccompanied Violoncello. Suite No 2 in D minor BWV 1008 / Suite No. 3 in C major, BWV 1009 (1962/1961)
OR XII - Le Trio de France (Jeanne Gautier, Geneviève Joy, André Levy)

Joachin Turiña, Piano Trio No 1, op 35 / Ravel, Trio pour Piano, Violon et Violoncelle (1960/1958)
ORSP02 - Special Pressings 12" 45s

ORSP 02 - Germaine Thyssens-Valentin, Pierre Mollet (baritone)
L'Archet d'Or Series II - 2003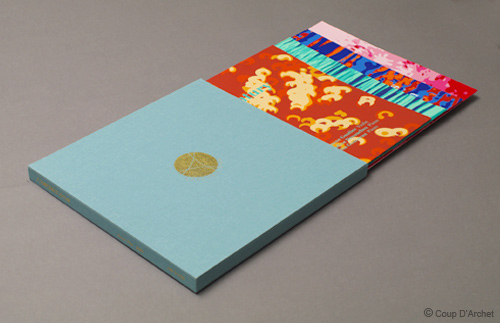 SOLD OUT

OR V - Marcelle Meyer

Mozart, Piano Sonatas K498a, K332/Fantasy K396/Adagio K 540 (1953/56)
OR VI - Jeanne Gautier/Nadine Desouches - Jeanne Gautier/Lelia Gousseau

Stravinsky (four pieces)/Ravel/Martinu (1.1.56) Roussel, Sonata No.2 (13.4.57)
OR VII - Maurice Maréchal/Cecile Ousset

Beethoven, op 5.2, Brahms, op 38, Cello Sonatas (1.1.58/13.10.59)
OR VIII - Agnelle Bundervoët

Ravel, Gaspard de la Nuit/ Debussy, Images Book 1(1959)
ORSP01 - Special Pressings 12" 45s

Maurice Maréchal, Odette Pigault (piano)
L'Archet d'Or Series I - 2002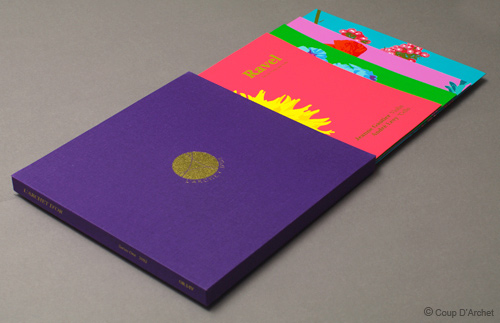 SOLD OUT
OR I - Jeanne Gautier/Yvonne Lefébure - Jeanne Gautier/Aimee Van De Wiele

Mozart Sonata for Violin and Piano K379 (31.5.59) / Bach Sonata No.5 in F minor for Violin and Harpsichord (24.5.59)
OR II - Jeanne Gautier/André Levy

Ravel Duo for Violin and 'Cello (27.5.61)
OR III - Jacqueline Eymar

Mozart K332/Chopin Funeral Sonata (10.02.62).
OR IV - Camilla Wicks

Encore Pieces (12.2.51
Reviews and Awards
Jacket Design
Anyone who has any interest in the jacket art design should know that it was achieved without recourse to any digital technology. All the drawing was done by hand, the film was produced photographically, each colour screen printed by hand and the jackets constructed by hand.
For more information about the making of the jackets click here.
I welcome your comments and opinions.
Contact me here